YOUR BRAND – OUR EXPERTISE – IN PARTNERSHIP
If you are an experienced or well-established Property Manager and considering running your own estate and block management business, B-hive can help you take charge of your career path and take ownership over your income.

We offer you the opportunity to work freely and independently, where you can enjoy autonomy and flexible working and have a balanced domestic and social life. We believe the key to this is having a trusted, credible and capable partner in us, managing the client finances, compliance and essential services, leaving you to manage the client relationship, promote your business and your brand (not ours!), and carry out day to day property management functions and communications.

Designed to help maximise your efficiencies, B-hive will provide you with the necessary back-office solutions to client finance service charge accounting, compliance, essential services, systems, software, a client portal and comprehensive training, leaving you with more time to focus on building long term client relationships and nurturing your brand.

Our service offering is designed to help you operate profitably and compliantly, in line with legislation and regulatory matters. Working in partnership with a team of block management specialists will help give you peace of mind that a trusted and compliant partner is in your corner, encouraging growth and supporting your property management journey every step of the way.

In addition to our internal support, if you are considering setting up a new business and would like guidance, we have relationships with external agencies that we can introduce you to, who specialise in, for example, accounting, marketing and recruitment.
---
WHY CHOOSE B-HIVE AS YOUR BLOCK AND ESTATE MANAGEMENT PARTNER?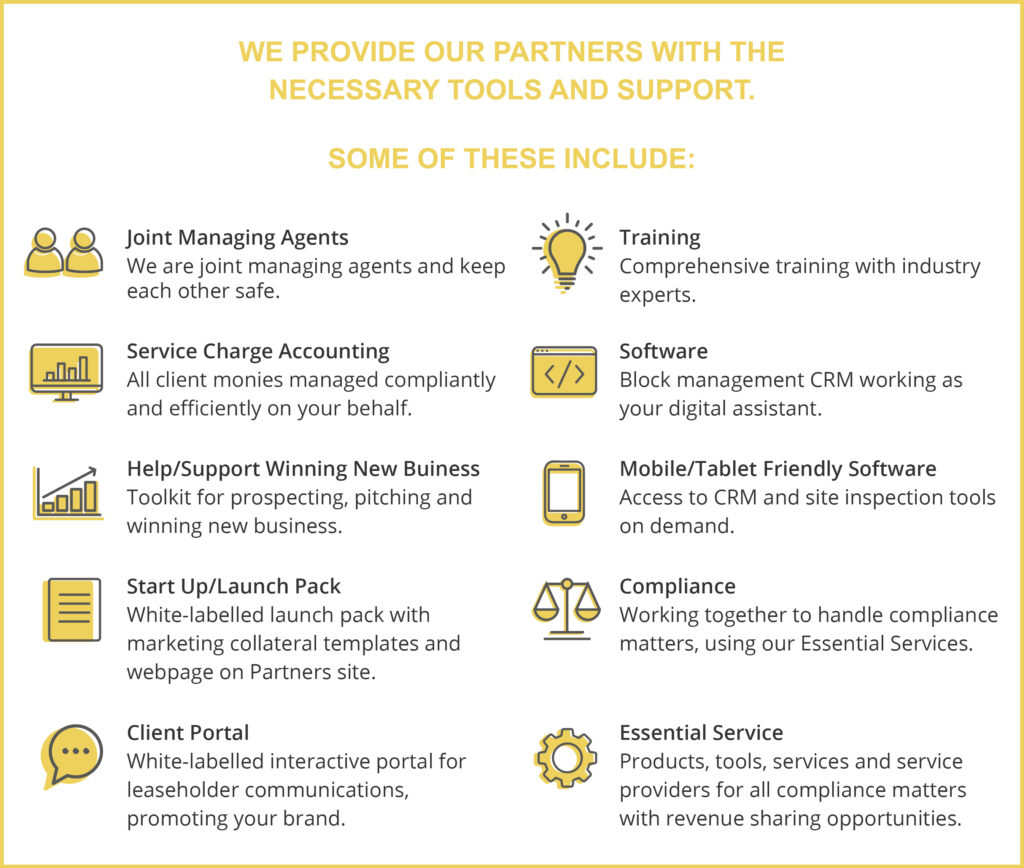 ---
FIND OUT MORE
---
Download our service brochure here, for more information about how B-hive Block Management Partners work in partnership with property professionals who have chosen to add or launch their own block management businesses in their locality. Setting up and running your own block management business has never been so easy.
The B-hive model offers block managers the security of knowing that their accounting and compliance matters are taken care of by a trusted, credible and capable partner, leaving you to perform block management profitably and compliantly and deliver a first-class customer experience, whilst trading under your brand and not ours.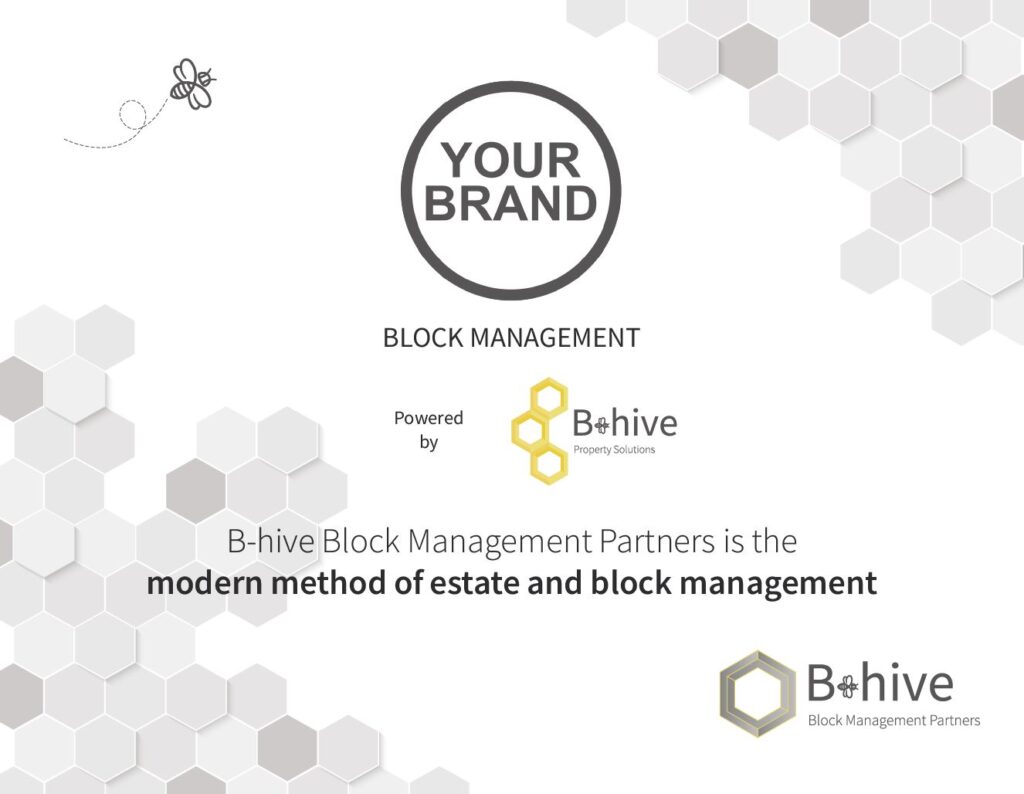 ---