MEET B-HIVE BLOCK MANAGEMENT PARTNERS' HEAD OF KEY ACCOUNTS
We sat down with B-hive Block Management Partners' Head of Key Accounts, Duncan Foster, for the latest edition of our 60 seconds with interview.
If you would like to find out more about Duncan Foster or the team, please visit our 'Meet the Team' page.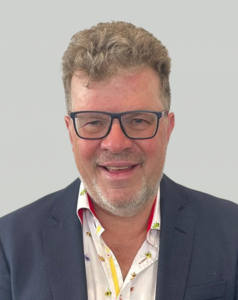 What do you like most about your job?
It is difficult to decide on a particular aspect and that is simply because the sheer variety of my role is what I enjoy most. No two days are the same and every Partner or prospect has different needs and requirements. For me, having the ability to be able to 'help' is what makes this job so satisfying and rewarding.
What is your favourite thing about B-hive Block Management Partners?
I would say working collaboratively with the immediate team and colleagues in the wider B-hive Property Solutions teams to deliver the best possible service. We are always challenging ourselves to adapt the proposition and make it better.
What are you most looking forward to this year or to achieving this year?
I look forward to meeting new people, whether this is virtually or in person at industry related events, and having the opportunity to share B-hive Block Management Partners' vision, along with the enlightening conversations that come as a result.
What do you enjoy doing outside of work?
My favourite hobby is playing tennis. I am a member of a local club where we play competitively and socially and it is a great way to relax and unwind.
What are you most proud of having achieved at B-hive Block Management Partners?
I am astounded with the speed at which the number of Partners has grown, to approximately 70, within a two-year period. This achievement is very much a team effort and playing a part in this makes me extremely proud.
GET IN TOUCH
Would you like to discuss our proposition? Get in touch with the B-hive Block Management Partners team for more details and we will also send you our service brochure. Alternatively, you may prefer to speak in confidence with our independent management consultants – Add Melon Ltd (Contact; David Brown, Director) www.addmelon.co.uk.