MEET B-HIVE BLOCK MANAGEMENT PARTNERS' NATIONAL BUSINESS DEVELOPMENT MANAGER
We sat down with B-hive Block Management Partners' National Business Development Manager, Nathan Hockenhull, for the latest edition of our 60 seconds with interview.
If you would like to find out more about Nathan Hockenhull or the team, please visit our 'Meet the Team' page.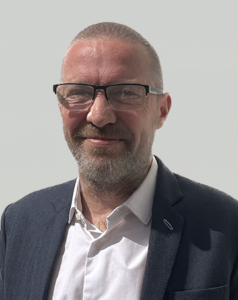 What do you like most about your job?
I thrive on the diversity within my role, and the dimension of complexity it provides is important to me. The business partners we interact with have varying motivations for venturing out on their own. As a result, their business goals differ widely, as does the speed at which they would like to achieve this by. Because of this, we have to give careful consideration to the type of support required.
What are you most proud of having achieved at B-hive Block Management Partners?
Multiple types of businesses have opted to partner with B-hive Block Management Partners and we are already seeing them flourish. Whether they are seasoned operators well known in our sector such as Peter Devere-Catt or Samantha Massey, or qualified professionals in other fields such as surveyors who are seeking to add block management as an additional revenue stream, it is rewarding when we see our clients win a significant instruction; whether it be their first block or a prestigious building they have been following the progress of. There is no single aspect which is most pleasing. I believe the growth of our partner network to 67 partners and counting demonstrates the progress we have made in such a short space of time.
What are you most looking forward to this year or to achieving this year?
In 2022, we saw a new Partner join the network week after week. This is something I am proud of, albeit a tough act to follow. Nonetheless, we have set some ambitious milestones, designed to develop and expand the network further over the coming year. Additionally, we are constantly looking for ways to enhance both the proposition and the benefits that existing partners receive. We take onboard their feedback and where we can add value or innovate, we do so. The recent launch of our Partner intranet is evidence of this. We anticipate that the intranet will accelerate the rate at which Partners will operate self-sufficiently.
What do you enjoy doing outside of work?
I used to enjoy following my football team but as this is Colchester United this has started to wear thin! However, I do also enjoy participating in or watching most other sports. Equally, I am a fan of live comedy and music, although preferably separately. The Edinburgh Festival is an event I would highly recommend.
What is your favourite thing about B-hive Block Management Partners?
We all believe we are providing an affordable way for Property Managers to set up on their own or for property professionals to add this to their current provision, backed by a compliant credible partner. We have seen a variety of businesses join the network and, working with us, learn the skills to enable them to provide a complaint run block management business under their own brand. Lots of people sell for a living. Selling something you fundamentally believe in is not to be underestimated and I have thoroughly enjoyed!
GET IN TOUCH
Would you like to discuss our proposition? Get in touch with the B-hive Block Management Partners team for more details and we will also send you our service brochure. Alternatively, you may prefer to speak in confidence with our independent management consultants – Add Melon Ltd (Contact; David Brown, Director) www.addmelon.co.uk.