MEET B-HIVE BLOCK MANAGEMENT PARTNERS' BUSINESS GROWTH MANAGER
We sat down with B-hive Block Management Partners' Business Growth Manager, Rebecca Wilson, for the latest edition of our 60 seconds with interview.
If you would like to find out more about Rebecca Wilson or the team, please visit our 'Meet the Team' page.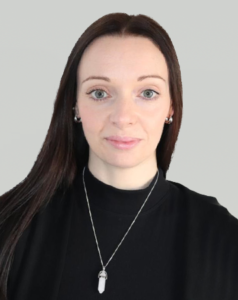 What do you like most about your job?
I enjoy meeting Partners, discussing their business requirements and exploring opportunities to help them further progress and build their block management offering.
At B-hive Block Management Partners, we deliver ongoing training to all of our Partners, that encompasses all aspects of compliance and legislation. Recently, we completed a module for winning and retaining business, which I am extremely keen to deliver to the Partner network.
What are your greatest challenges you face in your role?
I joined B-hive Block Management Partners in December 2022, having worked within the Vegner Group previously for 12 years. Working within the team moves at pace and it is encouraging to see that our Partners are keen, and rightfully so, to expand their business. Sadly, like with many professions in all industries, there are not enough hours in the day, which can sometimes be a challenge.
Given the number of Partners we have across the country, it is unfortunate that I am unable to meet everyone in person as much as I would like to, however technology allows me to hold regular meetings and provide support where needed.
What are you most looking forward to this year or to achieving this year?
I would say that the growth of Partners month on month is astounding. My role is to support each Partner's business growth and I am excited to see our Partners expand their portfolios further. We have already seen a significant number of new management agreements this year so far, and we are all anticipating what the next 12 months will hold for our Partners.
What do you enjoy doing outside of work?
Family time is something I value and spending time with them is important to me. We often go for long walks with our dogs and enjoy days out together. My two daughters have recently showed a strong interest in football, which has delighted my fiancé to no end as he is an avid Arsenal fan. We have seen the Arsenal woman's team play several times and we have a number of games booked for the upcoming months. This summer, we are hoping to purchase tickets for the Lionesses.
What is your favourite thing about B-hive Block Management Partners?
Having worked in property management for circa 15 years I have witnessed many changes and developments within the industry. As a truly transformative approach to block management, the B-hive Block Management Partners proposition enable Partners to give the best of both worlds to their clients. The Partner adopts a local and personal approach in their management of the development, which encourages stronger client relationships and good communication. In addition, the Partner can also provide their client with market leading software with online portals, knowledgeable support teams in Health & Safety and Major Works and experienced Finance Teams who handle all client monies. The Partner is empowered to pitch for business against large national agents, as well as with small local agents, whilst confidently delivering a proactive service, which is what all agents strive to achieve.
GET IN TOUCH
Would you like to discuss our proposition? Get in touch with the B-hive Block Management Partners team for more details and we will also send you our service brochure. Alternatively, you may prefer to speak in confidence with our independent management consultants – Add Melon Ltd (Contact; David Brown, Director) www.addmelon.co.uk.