MEET B-HIVE BLOCK MANAGEMENT PARTNERS' HEAD OF PARTNER RELATIONSHIP TEAM
We sat down with B-hive Block Management Partners' Head of Partner Relationship Team, Ross Hollingshead, for the latest edition of our 60 seconds with interview.
If you would like to find out more about Ross Hollingshead or the team, please visit our 'Meet the Team' page.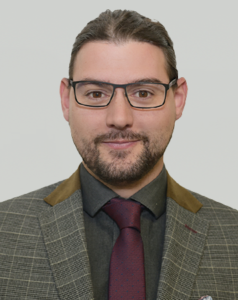 What do you like most about your job?
Working within the Partner Relationship team, I would say that the daily interactions with Partners and the opportunity to participate in and help define an endeavour that the wider industry has not yet done well, is the best part of the job.
What are your greatest challenges you face in your role?
Given the wide range of backgrounds and expertise of our Partners, it is necessary to tailor our approach to each individual and provide direction on multiple areas. There are independent letting agents branching out into property management, franchise groups, and seasoned professionals setting up their businesses on their own — all with their own background knowledge and assumptions of what a Property Manager's role entails. Ensuring they stay compliant and have the requisite knowledge is one of the overriding challenges we face. There has never been a greater need for reassurance and understanding, given the recently passed legislation and how this impacts every business in the industry.
What are you most looking forward to this year or to achieving this year?
Whilst continuing to seek new Partners, we will continue to provide a high-level service and support to our existing Partners by helping them build their operations. Following this, I am excited to see the growth and development of their business' in the future.
What do you enjoy doing outside of work?
In my free time, I enjoy spending time outdoors, playing football, and listening to music. As a parent to two young children, I like to give them the opportunity to try out new activities and have new experiences. A lot of time is spent visiting places which keeps them entertained. That said, I'm sure there are times when they would prefer to just be home watching Bluey!
What is your favourite thing about B-hive Block Management Partners?
I would say it is the individuals who make up the various teams, as cliche as it may sound. We adopt a collaborative approach – All parties concerned work together to develop initiatives to enhance and broaden our offerings to Partners. While there are areas that may be improved upon, the teams' underlying efforts lies in a collective drive to see this operation through to fruition.
GET IN TOUCH
Would you like to discuss our proposition? Get in touch with the B-hive Block Management Partners team for more details and we will also send you our service brochure. Alternatively, you may prefer to speak in confidence with our independent management consultants – Add Melon Ltd (Contact; David Brown, Director) www.addmelon.co.uk.