MEET B-HIVE PROPERTY SOLUTIONS' DIRECTOR OF CLIENT FINANCE
We sat down with B-hive Property Solutions' Director of Client Finance, Victoria Hough, for the latest edition of our 60 seconds with interview.
If you would like to find out more about Victoria Hough or the team, please visit our 'Meet the Team' page.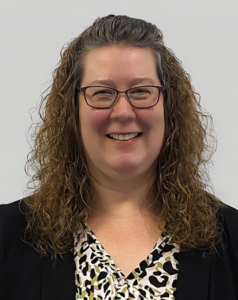 What do you like most about your job?
I joined the Vegner Group almost 16 years ago and have worked in the industry for over 20 years where I have gained a wealth of knowledge in leasehold accounting legislation and industry best practice. In my role, I enjoy being part of a supportive team that has a strong collaborative work ethic, and who ultimately strive to provide excellent customer service. I take great satisfaction in helping others find solutions to problems and I am always looking for better ways to improve processes to ensure we are always compliant within an ever-changing industry.
What is your favourite thing about B-hive Block Management Partners?
My favourite aspect of B-hive Block Management Partners is that we enable Property Managers to focus on what they do best – managing properties and their clients – whilst B-hive Property Solutions takes care of all the back-office processes and compliance, and provide them with expert support and peace of mind that their service charges are in safe hands.
What are you most proud of having achieved at B-hive Property Solutions?
Over the years, working within the Group, I have had the opportunity to accomplish many achievements. One of which I am most proud of is to be part of a team who successfully rolled out the B-hive Property Solutions Client Finance service offering to our initial five partners. I am now witnessing the steady growth of the partner network, which fills me with great pride and satisfaction.
What do you enjoy doing outside of work?
In my free time, I love spending time with my wonderful family and friends, although I am a proud supporter of my local football team Crystal Palace and can often be seen singing loudly at Selhurst Park in support. When the weather is nice, my partner and I enjoy going for walks or visiting National Trust sites and escaping the chaos of everyday life for a few hours.
What do you like most about B-hive Property Solutions and how it serves the Partner network?
B-hive Property Solutions help our partners with driving their business growth. Emphasis is placed on customer service, building trust and giving peace of mind to our partners, and this goes hand in hand with the B-hive Property Solutions offering.
I am fortunate to be part of a team who contribute towards the growth and development of multiple companies simultaneously. At B-hive Property Solutions we strive to be the back-office to the block management industry.
GET IN TOUCH
Would you like to discuss our proposition? Get in touch with the B-hive Block Management Partners team for more details and we will also send you our service brochure. Alternatively, you may prefer to speak in confidence with our independent management consultants – Add Melon Ltd (Contact; David Brown, Director) www.addmelon.co.uk.