Looking to start your own block management business, or are you an existing business looking to reduce operational costs and responsibilities?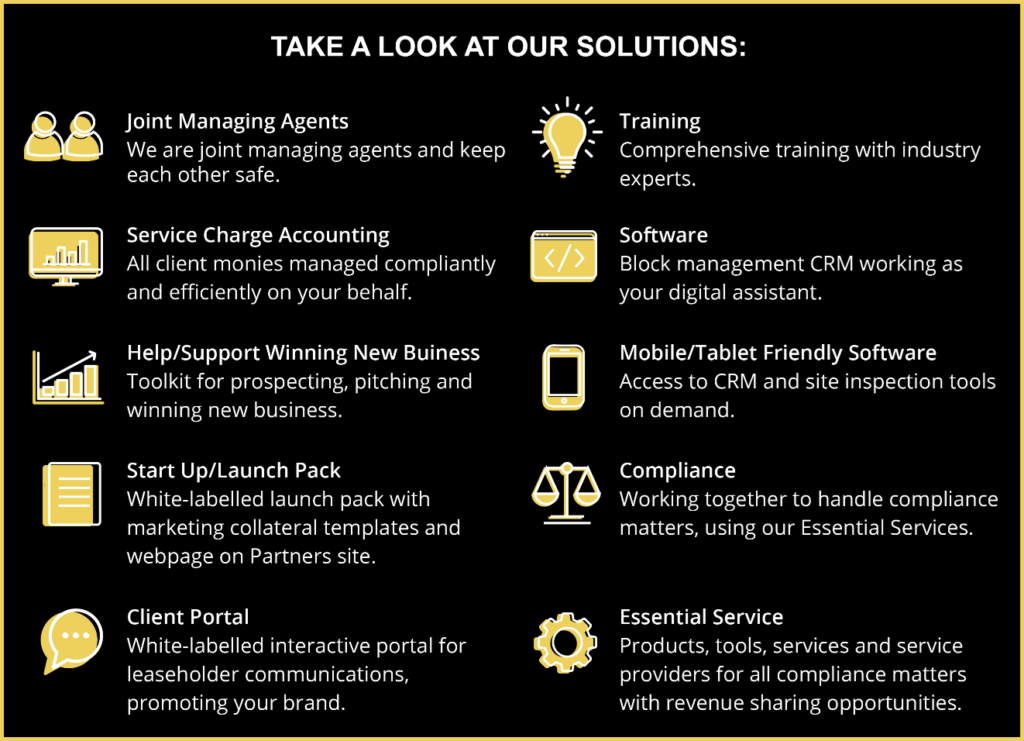 At B-hive Block Management Partners, we empower individuals who want to set up their own block management business, offering support and guidance every step of the way. We understand that starting your own business can be a daunting prospect, which is why we provide comprehensive support and training to help you get up and running quickly and effectively.
But that's not all – we also offer opportunities to existing block management companies, whether through joint ventures, partnerships, or exit and retirement routes. By partnering with B-hive Block Management Partners, you can focus on what you do best, while we take care of the rest.
We manage all the money and provide all the service charge accounting, as well as giving you access to the software, leaseholder portal and all of the compliance services required. B-hive Property Solutions are back-office services designed to support the provision of property management and building surveying. We provide the compliance and scalable machinery to cope with the complexity that exists in the property management sector.
We have extensive experience in the property management industry, having delivered our back-office services to a client base of 100,000+ estate and block management units.
In addition to this, our service provision further extends to our "Essential Services" – services which are for statutory or regulatory requirements that are necessary for buildings during the management life cycle.
Some of our essential service include:
Company Secretarial
Insurance
Health & Safety
Out-of-Hours
Surveying
Contractor Accreditation Scheme
Concierge Services
Major Works
Fire Risk Assessments
Pre Contract Enquiries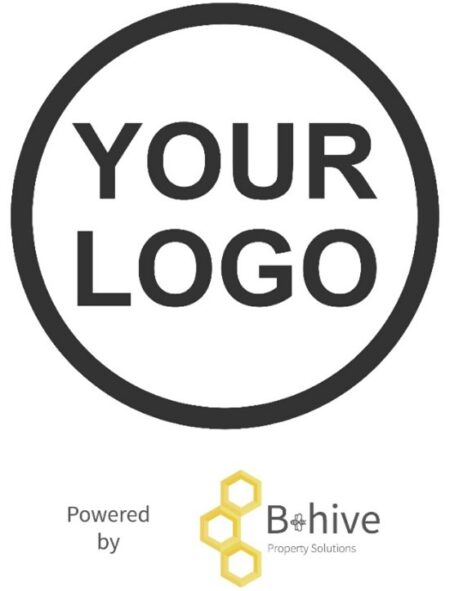 Thinking of setting up on your own?
Contact us today at [email protected] to find out how you can start this journey with our help.
Or are you an existing block manager looking to explore new options?
We understand this is highly confidential and that you have many options open to you. So if you would prefer to talk to an Independent Management Consultant about your options, we would be happy to direct you to Add Melon Ltd at [email protected]
Add Melon can work with you in the strictest confidence, they will not tell us who you are until you give them permission to do so. Add melon are fully up to speed with our business proposal and can also talk to you about the whole of the market and the other options open to you.
And if you're wondering quite how comprehensive our services are, you can rest assured that these functions are taken care of on your behalf by the B-hive Property Solutions' Client Finance division. This is comprised of an expert team of 100+ people, who are responsible for all aspects in relation to the management of client money and service charge accounting. Financial compliance is instrumental within our service provision, which ensures client money is kept safe, whilst all accounting processes are performed in an efficient and ethical manner.
This includes the following:
Applications for Payment
B-hive Property Solutions ensures that applications for payment of service charges, reserve funds and ground rents are all issued in line with the relevant lease terms and carry the supporting notices required in legislation to ensure service charges are legally recoverable.
Bank Account Management
B-hive Property Solutions' main priority is to ensure client monies are kept safe, secure, and separate, which gives property professionals the reassurance and peace of mind they require. B-hive Property Solutions facilitates this by holding client funds in designated client accounts in line with leasehold legislation. These accounts are ring-fenced from corporate funds, fully reconciled on a monthly basis, earn interest where rates allow and are monitored daily to ensure the accounts are always in funds.
Credit Control
B-hive Property Solutions maintains a robust credit control and arrears collection process, which enables property professionals to effectively manage client properties and assist with ensuring blocks are well funded.
Finance Processing
B-hive Property Solutions have dedicated teams providing facilitating the key finance processes such as service charge receipt collection/allocation and a robust contractor payment process to ensure payment terms are met.
Service Charge Accounting
B-hive Property Solutions takes care of the year end service charge accounts preparation, by providing a fully reconciled accounts pack and liaising with the external accountants to ensure accounts are provided in a timely manner, in line with leasehold legislation and industry best practice (ARMA/RICS/Tech 03/11).
In addition to producing the year-end accounts packs, B-hive Property Solutions can also provide cyclical financial reporting to clients. VAT Reporting, Cashflow Analysis, Reserve Fund Projections to clients along with Developer Void Calculations.
In conclusion, service charge accounting is a complex area of leasehold property management that requires expert knowledge and experience. We can take care of that complexity on your behalf and provide a range of additional services that ensure you receive timely and accurate financial reporting, compliance with best practice and leasehold legislation, and the ability to plan and budget for future works. B-hive Property Solutions' Client Finance Director, Victoria Hough, further adds "The B-hive Property Solutions team work collaboratively and diligently to ensure that our Partners and Clients have peace of mind knowing that their service charges are in safe hands."
So if you're looking to streamline your operations, reduce costs, and take your block management business to the next level, look no further than B-hive Block Management Partners. Contact us today to learn more about how we can help you succeed in this competitive industry.